Welcome!
Getting on in project management can feel difficult, especially when you realise that the training course you did hasn't given the answers for managing a project successfully in real life.
I'm Elizabeth Harrin, project manager, founder of Project Management Rebels, and author of a number of project management books. Let me be your guide through your career journey as a project manager.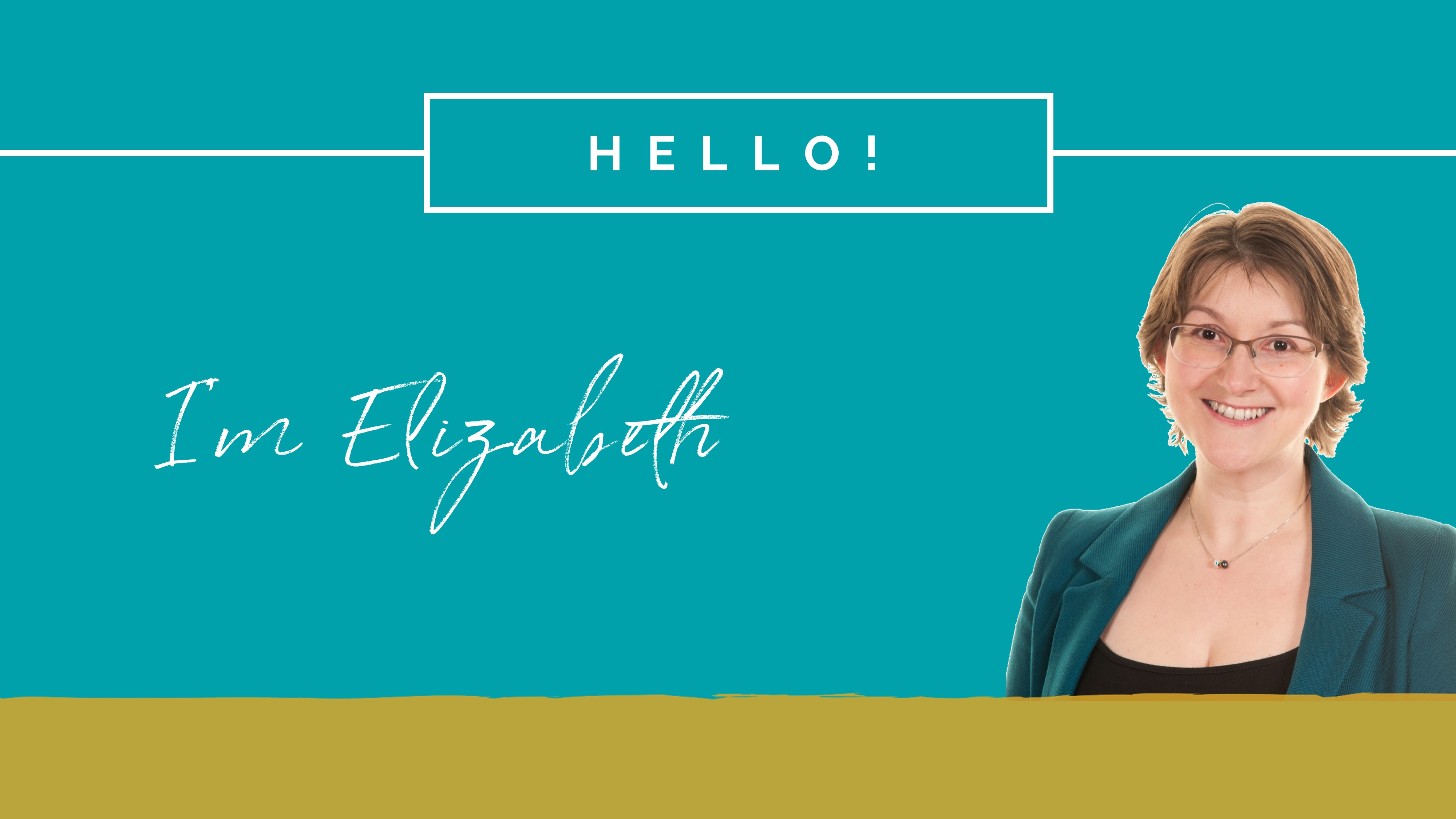 A new way to grow as a project manager
Have you ever thought about where your career is going as a project manager, or why some people seem to be on the fast-track while others struggle to advance their careers? Project Management Rebels is a mentoring and career development membership site for project managers who don't work in a textbook world.
Join us for an amazing 6 months!

Project Management Rebels is a 6-month 'pop up' membership site.
As a Project Management Rebel, here's what you'll receive:
Immediate access to How To guides and Mini-Masterclasses, with more added each month, for 6 months
Regular behind-the-scenes looks at how I manage my projects
Hot seats: submit your questions and learn from others who have similar challenges to you
Weekly action plans and success plans with a "bite-sized" actions to keep you focused and inspired
Live Q&A calls with Elizabeth Harrin
Clarity and direction on your career path and the tools to help you get there
Confidence to help you continue growing as a project manager, long after the 6-month programme is finished!
This is all about you.  I know that everyone is different, and every project is different. I hold nothing back, and provide as much value to you as possible.
Project Management Rebels has been specifically designed to meet you exactly at the career stage that you are at right now and get you to the next stage as quickly as possible.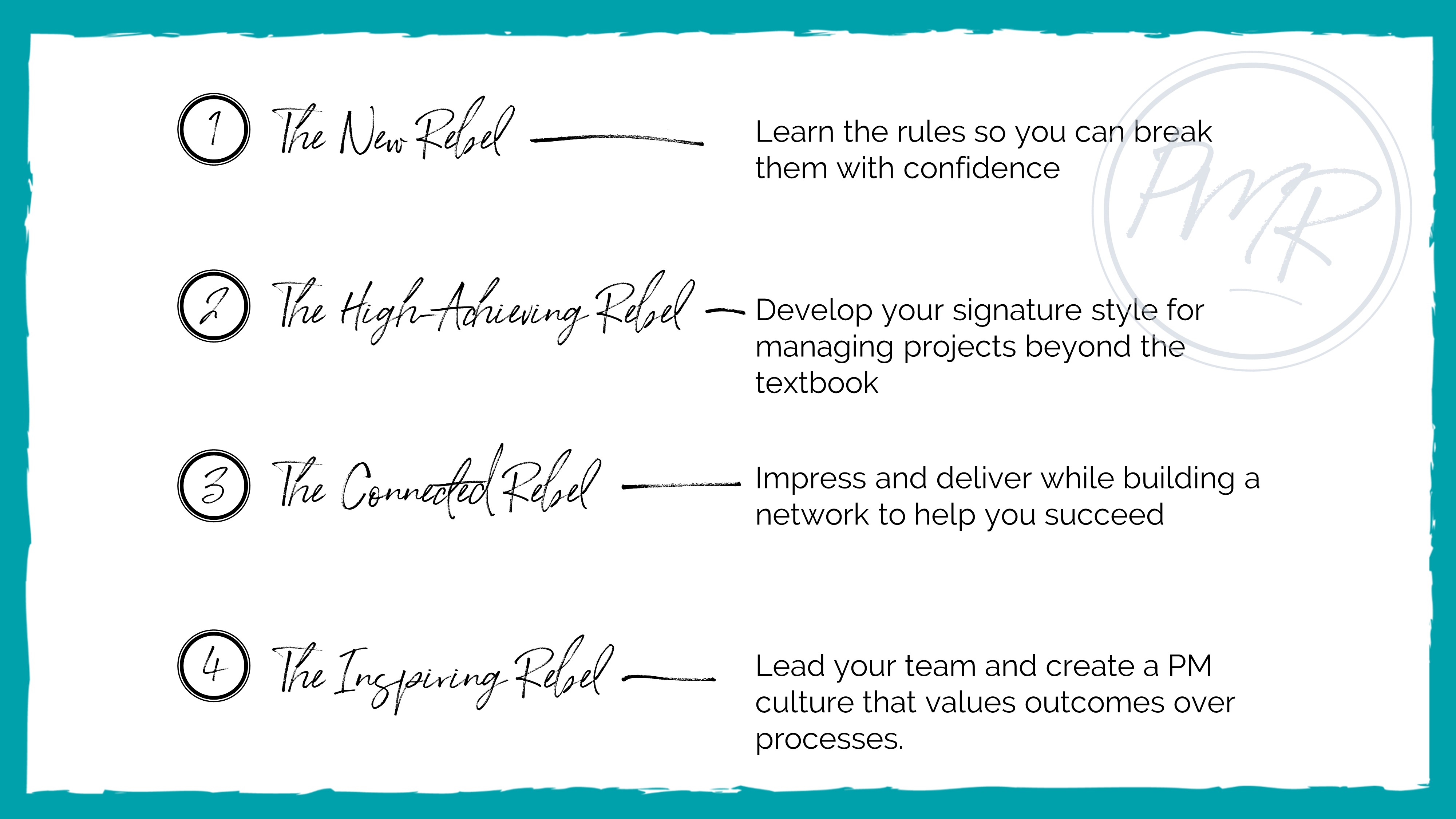 This is a 6-month programme. Get support and guidance for 6 months, at only USD $19 per month (that's $114 in total), and cancel at any time.
Or save $14 if you pay upfront for a price of only USD $100.
There's no risk with my 100% money back guarantee. Try it, and if you don't think this is the programme for you, let me know within 30 days for a full refund.
Frequently Asked Questions
What's the time commitment?
You can spend as little or as long working through the materials as you like. I'm aiming for it to be around an hour a week so as not to be overwhelming.
How is this different from the Project Management Cafe group?
Project Management Cafe is a Facebook group. It's free. It's unstructured. You can ask questions in there, and normally someone in the community will help you out, but it's not designed to step you through the thought process to grow in your career. There's also not much access to me. As a virtual mentor and guide, even in this group programme, I want to be more available to you. I'll be cutting down on Facebook lives in the Project Management Cafe group while I support Project Management Rebels over the next 6 months.
What happens after 6 months?
The Project Management Rebels site will stay up but nothing new will be added to it. If you paid for the full 6 months, you'll continue to have access.
If, in the future, I open the programme again, you'll be offered the opportunity to start up your membership again to get access to the new materials. If you choose not to, your membership may be terminated at that point.
How is the training delivered?
It's a mixture of videos and text. Plus, I hope to do some live calls via Zoom as well to meet you all. There is no face-to-face in-person element to this programme and no requirement to travel or attend a classroom.
I'm going on holiday/having a baby/getting married/something else over the next 6 months. Can I still join?
Yes! The materials will still be there for you whenever you are ready for them. You can access the site at any time during the 6 months.